Served in office 1976 – 1996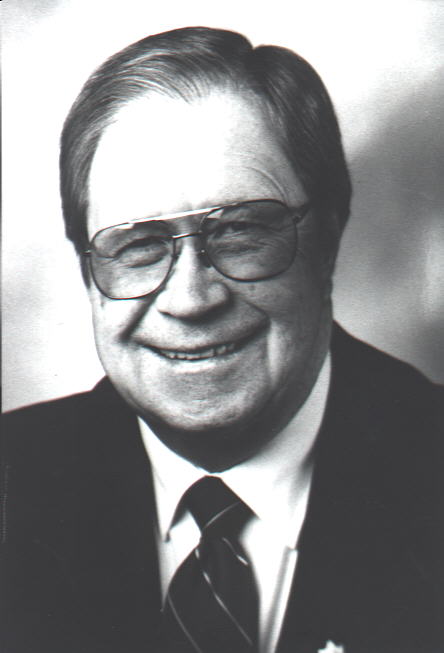 Sheriff Johnson began his Law Enforcement career with the St. John Sheriff's Office in July 1, 1970 as a Road Deputy and later held positions of Detective, Chief of Detectives, and Chief Deputy. From 1974 to 1976, Johnson served as the Chief Investigator for the St. John District Attorney's Office. In the general election in 1975 he defeated the incumbent, Sheriff Lester J. Millet, in one of the most hotly contested elections in Louisiana by 265 votes, and began his first term in office 5 months early due to Millet's resignation. In the election of 1987, he ran unopposed, becoming the first and only Sheriff, to this date, to run unopposed in the history of St. John Parish. Serving as Sheriff for 20.5 years, Lloyd B. Johnson holds the record as the 3rd longest term Sheriff of St. John Parish. He and his wife, Marie Ferraro Johnson, reside in LaPlace, La. To date, he is the only Sheriff to Retire from office. They have one daughter, and two grandchildren.
Sheriff Johnson entered into Eternal Rest – Monday, May 29, 2017 at 10:10am at the age of 87.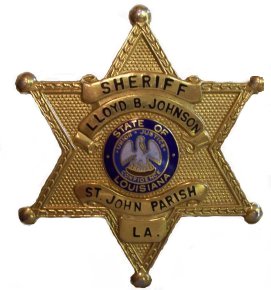 PROFESSIONAL AND CIVIC AFFILIATIONS
Louisiana Sheriff's Association, President 1991 – 1992; National Sheriff's Association; Louisiana District Attorney's Association; Metropolitan Enforcement Planning and Action Commission, President 1991 – 1992; LaPlace Lions Club, 3rd Degree Knight with Monsignor Bergeron Council #5935 LaPlace Knights of Columbus, 4th Degree Knight with Archbishop Blenk Council #5935 Gramercy Knights of Columbus
ACCOMPLISHMENTS 
*    Graduate of Leon Godchaux High, 1948 
*    Graduate of LSU Basic Police Academy 
*    P.O.S.T. Certified Law Enforcement officer 
*    Southeast Louisiana State University, Hammond, LA 
        Associate Degree in Criminology 
*    Graduate LSA Training Programs 
     Correctional Training on Liability Issues 
        Department of corrections Jail Guidelines 
        P.O.S.T. Correctional Training & Statewide Identification 
*    Governor's Blue Ribbon Committee on Child Abuse 
*    St. John Council on Aging Inc. – Board of Directors 
        and Finance Committee 
*    Member St. John Parish Civil Defense 
*    LA Sheriff's Association Narcotics Task Force, 
        Board of Directors 
*    LA Sheriff's Association Task Force, 
        Board of Directors