Sheriff Mike Tregre announces the launch of the St John the Baptist Parish Sheriff's Office App for both Apple and Android devices.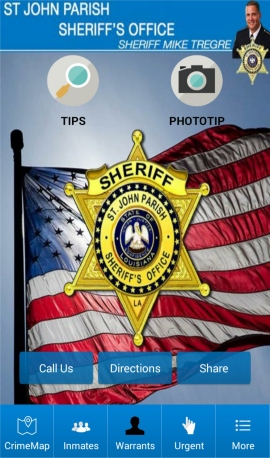 The app offers several operations that allow the public to seek information about the Sheriff's Office, crime mapping, inmates, warrants, and much more. The app allows the public to submit tips to investigators through several mediums: written, audio, photograph, or video.
The Sheriff's Office can push urgent messages to supported devices through the app.
The app is available through your device app store by searching for St John Sheriff or click on device type below for more information.