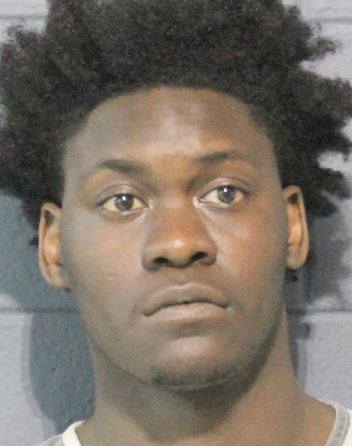 Kyree Ronyell Jones, 20, of Reserve was arrested Thursday, January 17, 2019 in connection with an armed robbery that occurred Friday, January 11, 2019 in Reserve.
On Friday, January 11, 2019, about 4 p.m., deputies made contact with the 19-year-old victim who reported she drove to an unknown location on East 31st Street in Reserve to meet with a potential buyer of a used cellular phone through an Internet site for buying and selling used items. The victim told officers when she arrived in the area, she was flagged down by an unknown black male, later identified as Jones, then she stopped her vehicle. During the transaction, the victim reported that Jones retrieved a gun from his waistband and pointed the gun at her and stole the phone. The subject then fled on foot. No one was injured.
Based on investigation, detectives developed Jones as a suspect and obtained a judicial warrant for his arrest. During the arrest, the cell phone was recovered. During questioning with detectives, Jones confessed to the crime. He was booked with armed robbery with a firearm (felony). Jones remains in custody in lieu of a $65,000 bond.
Sheriff Mike Tregre strongly encourages people who do online shopping that requires face-to-face encounters for transactions to use the parish's Internet Purchase Exchange Zone. This designated area is located in the parking lot of Dunkin' Donuts, 1334 West Airline Highway, in LaPlace.
The Internet Purchase Exchange Zone enables Internet users to buy and sell items in a safe public place with 24 hour surveillance cameras for the security of buyers and sellers.
Sheriff Tregre warns residents that criminal activity is possible for those who participate in Internet transactions that involve meeting up in person. Please do not meet strangers at homes, or in other areas that you are unfamiliar with, Sheriff Tregre said.