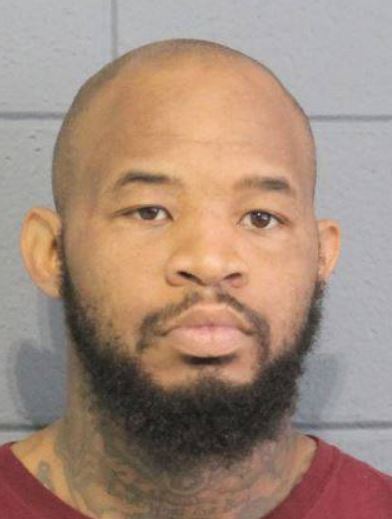 Kelvin Taylor
Kelvin Timothy Taylor, 30, of LaPlace was arrested Friday, December 28, 2018 in connection to a vehicle shooting that occurred Sunday, December 16, 2018 on U.S. 61 in LaPlace.
About 10 p.m., deputies responded to an assault with a firearm. Upon arrival, deputies made contact with the 28-year-old victim who reported he was traveling in his vehicle on U.S. 61 where an orange Dodge Challenger stopped near the front of the victim's vehicle on the highway. The subject identified as Kelvin Taylor exited the orange Challenger and fired shots at the victim, striking his vehicle multiple times, then fled in the Challenger. The victim was not injured.
Based on investigation, detectives obtained a judicial warrant and Taylor was arrested for aggravated assault with a firearm (felony) and illegal use of weapons or dangerous instrumentalities. He also was charged with possession of a firearm/carrying a concealed weapon by a convicted felon (felony). Taylor is being held in custody in lieu of a $47,500 bond.
This incident is still under investigation.