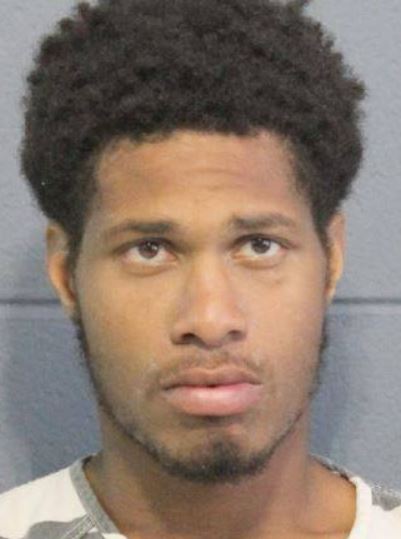 Raychez Patterson
Raychez Patterson, 20, of LaPlace was arrested October 20, 2018 in connection to vehicle burglaries in Reserve.
On October 20, 2018, about 9:20 a.m., deputies responded to Terrio Drive in Reserve in reference to a vehicle burglary. During the course of the investigation, detectives learned that four unidentified males were walking in the area of Terrio Drive in the early morning hours of October 20, 2018 and pulling on vehicle door handles. The subjects entered unlocked vehicles. Through investigation, one of the subjects was quickly identified as Patterson, a convicted felon. He was arrested the same day and charged with one count of principal to simple burglary and possession of a schedule II controlled dangerous substance.
At the time of booking, only one complainant had filed a report of a vehicle burglary. Since that time, the St. John Sheriff's Office received two more complaints of vehicle burglaries in the Reserve area in which detectives determined that Patterson was also involved in, and that at least one of the four suspects were armed during the burglaries.
Based on investigation, detectives obtained a warrant, and Patterson was additionally charged October 23, 2018 with two more counts of principal to simple burglary and possession of a firearm by a convicted felon. He is being held in custody in lieu of a $135,000 bond.
The investigation is ongoing since more suspects are involved in these crimes. Anyone who may be able to identify these subjects is encouraged to call the St. John the Baptist Parish Sheriff's Office TIPS line at 985-359-TIPS, the Criminal Investigations Division at 985-359-8769 or Crimestoppers at 504-822-1111. Citizens can also submit tips on the Sheriff's Office website at https://proto.stjohnsheriff.org/crime-arrests/crime-tips/.