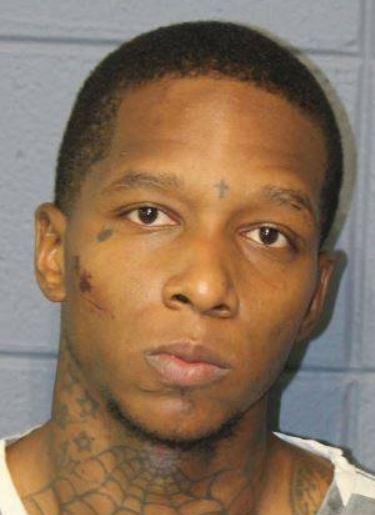 Joshlee Wilson
Joshlee Jamaine Wilson, 30, of LaPlace, faces several charges after resisting arrest as he tried to ingest methamphetamine during a suspicious incident.
On Thursday August 9, 2018, about 4 p.m., deputies responded to Home Depot in LaPlace in reference to a suspicious subject shoplifting and attempting to flee the store. Upon arrival, officers observed a suspect fleeing on foot through the parking lot. The suspect, later identified as Joshlee Jamaine Wilson, refused to comply with verbal commands to stop and continued running through the eastern portion of the parking lot. The pursuit continued onto U.S. 51 where officers observed Wilson open a large plastic bag releasing a clear white substance onto the road, then trip and fall. As Wilson stood and attempted to flee again, he was detained. Wilson continued to resist officers as he ripped open plastic bags in his hand, smashed the clear white substance on the concrete and attempted to ingest several unopened bags of the substance. Additional deputies arrived on scene, and Wilson was taken into custody. Officers recovered about 9 grams of crystal methamphetamine. During a search of the suspect's vehicle, officers located a handgun concealed in a designer bag on the floor of the front passenger seat.
Wilson, a convicted felon, is on probation with the state of Louisiana. He was transported to University Medical Center where he was treated, released and then booked into the parish jail August 10,2018. He was charged with resisting an officer by flight (misd), possession with intent to distribute methamphetamine (felony), obstruction of justice (felony), and possession of a firearm/carrying a concealed weapon by a convicted felon (felony). He is being held in custody in lieu of a $408,750 bond.