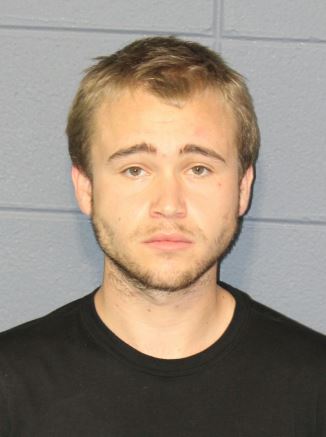 Devin Hebert
Devin Michael Hebert, 21, of LaPlace was arrested Thursday, May 3, 2018 in connection with a residential burglary and also faces other charges.
On Thursday, May 3, 2018, deputies responded to the 100 block of Augustine Lane in LaPlace in reference to a residential burglary in progress. Deputies were informed that the homeowner was watching the incident occur through in-home video surveillance. Upon arrival, deputies learned the suspect, identified as Devin Hebert, had already left the residence and had taken several firearms. Deputies observed pry marks to the door of the residence to gain forced entry. Deputies located Hebert's residence where they recovered the stolen guns, an Elite Stalker 444 Marlin, a Mossberg Maverick 88, an Elite Stalker 35 Whelen, and two Remington 870 Express.
Through investigation officers learned of Hebert's whereabouts, and he was apprehended by members of the Special Operations Division on North Sugar Ridge Drive in LaPlace.
Hebert, a convicted felon for theft and drug violations, was booked with unauthorized entry of an inhabited dwelling (felony), possession of firearm/carrying a concealed weapon by a convicted felon (felony) and violation of probation/parole.
He is being held in custody in lieu of a $27,500 bond.