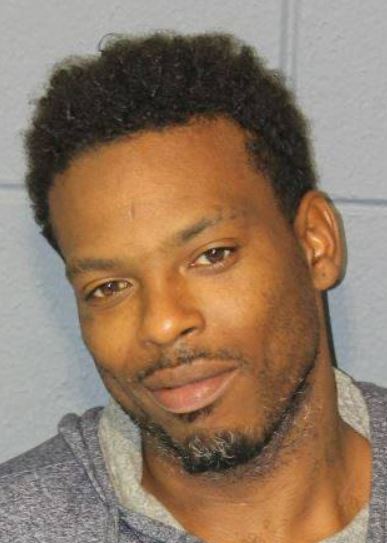 Brandon D. Duhe Sr
Brandon D. Duhe Sr., 32, of Reserve was arrested Tuesday, April 10, 2018 after officers found him in possession of marijuana as well as a stolen AR15.
On Tuesday, April 10, 2018, about 8:20 p.m., deputies responded to the 100 block of Northwest 12th Street in Reserve in reference to the complainant's ex-boyfriend, identified as Brandon D. Duhe Sr., following her and stealing two firearms from her residence.
Upon arrival in the area, officers made contact with a subject, later identified as Duhe, in a Chevrolet Monte Carlo at the corner of Rosenwald Street and Mercury Lane, and detained him.
Officers detected the odor of marijuana coming from the vehicle and observed plastic bags of marijuana in the car.
During a search of the vehicle, officers discovered a Smith and Wesson AR15, magazines and ammunition in the trunk and a digital scale, and 40 grams of marijuana in plastics bags inside the car. Officers also located another stolen gun belonging to the complainant, a Ruger SR9C pistol, on the ground under another car parked at a nearby residence.
A criminal history search showed Duhe is a convicted felon, is on active probation, and has an active protective order against him by the complainant.
Duhe was booked with illegal carrying of weapon with a controlled dangerous substance, possession of firearm/carrying a concealed weapon by a convicted felon (felony), possession with intent to distribute marijuana, possession or distribution of drug paraphernalia 1st offense (misd) and violation of protective orders (misd). He is being held in custody in lieu of a $64,000 bond.