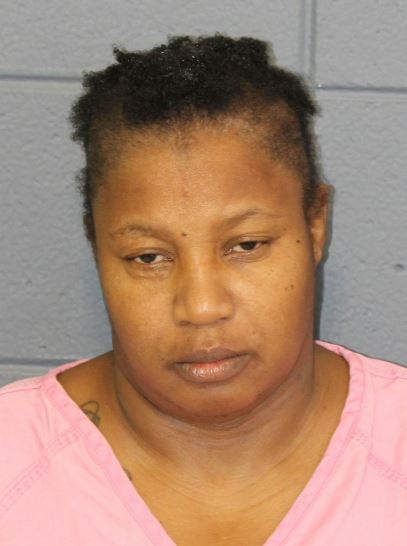 Vanessa Greenup
Vanessa Marie Greenup, 48, of Reserve was arrested Wednesday, October 25, 2017, in connection to a bank fraud and forgery investigation. The SJSO Financial Crimes detectives began an investigation on Wednesday, August 02, 2017 in reference to a woman, later identified as Vanessa Marie Greenup, cashed a check at a Reserve business. The local business had the check returned as a counterfeit check by the bank, since it was reported that the check was fake and/or altered.
On August 12, 2017 deputies responded to the same business in reference to the same woman involved in the previous incident, attempting to cash a check. As an employee was attempting to verify the check, Greenup exited the business, leaving her LA state identification behind. Based on investigation, detectives obtain judicial warrants, and Greenup was arrested by the St. John Parish Sheriff's Office and the Louisiana Attorney General's Fugitive Apprehension Unit in LaPlace on October 25, 2017.
Greenup was booked with principal to monetary instrument abuse, two counts of bank fraud (felony), two counts of principal to forgery and two counts of monetary instrument abuse. Greenup also was wanted on fugitive warrants from the St. Charles Parish Sheriff's Office and the Iberville Parish Sheriff's Office. In addition, detectives discovered that Greenup recently negotiated an additional forged check at a local bank in LaPlace as well as in October 2015. Greenup was arrested on this charge as well for bank fraud and monetary instrument abuse. She is being held in custody. Bond had not been set as of noon today.