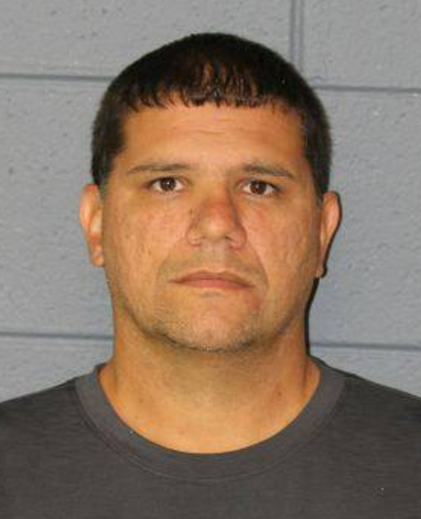 Errol Falcon Jr
Sheriff Mike Tregre announced Errol Richard Falcon Jr. of Des Allemands, 39, was arrested Tuesday, September 6, 17 in connection to several vehicle burglaries that occurred in LaPlace neighborhoods including Catherine Court, Riverlands Estates, Ingleside and Cole's Landing. Sheriff Tregre said Falcon's arrest was the result of great team work among the SJSO, Lafourche Sheriff's Office, St. Charles Sheriff's Office, residents with home surveillance systems, and citizens who shared the video of the suspect's Lincoln Navigator leaving a subdivision posted on the SJSO FB page.
Falcon turned himself in to the St. John Sheriff's Office after judicial warrants were issued for his arrest. He was booked with 15 counts of simple burglary. From August 28, 2017 through August 30, 2017, the St. John Sheriff's Office received several calls for service in several neighborhoods in LaPlace in reference to vehicles that were broken into. All of these vehicles were unlocked, detectives said. After the initial reports were taken, detectives began investigating the incidents by collecting video from home surveillance systems and the SJSO Crime Camera System. Detective located a gold Lincoln Navigator that was utilized by the perpetrator, later identified as Errol Falcon Jr., to commit the vehicle burglaries. Through further investigation, detectives learned that Falcon was residing in Des Allemands in Lafourche Parish and with the assistance of detectives with Lafourche Parish Sheriff's Office, detectives obtained a search warrant for Falcon's residence. There, detectives recovered some of the stolen property from the vehicle burglaries that occurred in St. John Parish. With that assistance of St. Charles Parish Sheriff's Office, detectives began their search for Falcon until he eventually turned himself in.
Falcon has a lengthy criminal history with convictions for burglary and is currently on parole for burglary. He's also a registered sex offender. He was booked with the 15 counts of burglary and will have a parole hold. He is being held in custody in lieu of a $150,000 bond.
Sheriff Tregre also reminds residents to ALWAYS remove all valuables from inside their vehicle and lock doors.