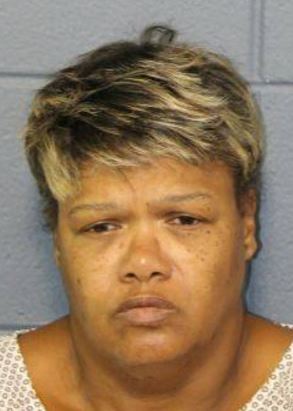 Michelle Dennis
Michelle Dennis, 51, of Sorrento, was arrested Tuesday, May 23, 2017 in connection with a theft investigation at a Reserve school. In April 2017, the St. John Parish Sheriff's Office received a complaint reported by Fifth Ward Elementary and the St. John Parish School Board in reference to internal theft discovered by FWE officials. Dennis, who worked as a bookkeeper at the school, was reported to have misappropriated an unknown amount of school funds and/or related deposits. An internal audit by school officials was conducted, and it was later discovered that Dennis allegedly stole about $16,600 through fraudulent, unauthorized credit card charges and misappropriation of internal school deposits from fundraisers and other school sales. Through further investigation, SJSO financial crimes detectives learned that Dennis had been stealing money from the school since 2015. Detectives also discovered that theft-related public school financial records and ledgers were altered, manipulated, or falsified in furtherance of this incident. Based on investigation, detectives obtained a judicial warrant for Dennis' arrest. She was arrested May 23, 2017 and charged with felony principal to theft, felony bank fraud, felony filing or maintaining false public records, and felony injuring public records. She was released May 23, 2017 on a $60,000 bond.
"This is an unfortunate incident but I am proud that our internal system of checks and balances alerted administration to these discrepancies," Superintendent Kevin George said. "We will not tolerate anyone stealing from our parents and students. We will discover it and we will see to it that those accused are reported to the appropriate authorities."
Out of an abundance of caution, the school district plans to employ a certified forensic accountant to examine the finances at each of its schools, in addition to the yearly compliance audits it already conducts, George said.