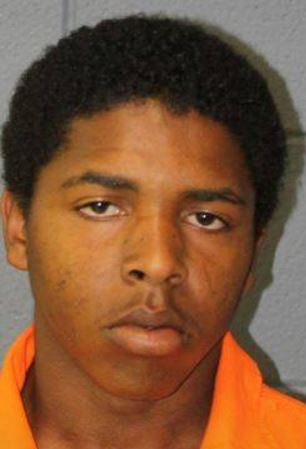 Jacobi Johnson
Jacobi Johnson, 19, was arrested Friday, May 5, 2017 following a shooting incident in LaPlace. On Friday, May 5, 2017, about 8 p.m., deputies responded to a complaint of a shooting in the 1500 block of Van Arpel Drive in LaPlace. Upon arrival at the scene, deputies discovered a 20-year-old male victim with a gunshot wound to the abdomen lying in a driveway. Emergency medical services transported the victim to a local hospital, then he was airlifted to a New Orleans hospital where he is stable condition at this time.
Through investigation, officers learned the victim was walking to a nearby store when a car pulled up and the passenger later identified as Jacobi Johnson exited the vehicle. An argument between Johnson and the victim escalated into a physical altercation, and at one point, Johnson pulled out a gun and shot the victim. Johnson then fled the scene on foot.
Based on further investigation, detectives obtained a search warrant and located Johnson inside a residence in the 600 block of Camelia Avenue in LaPlace. Methamphetamine also was found inside the residence, and Johnson was booked with possession of methamphetamine less than 28 grams and aggravated second degree battery.
Johnson gave a full confession to detectives. He is being held in custody in lieu of a $65,000 bond.