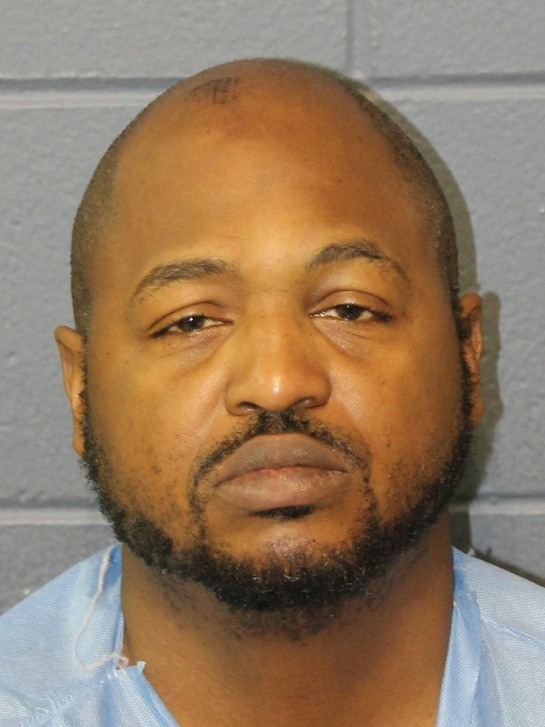 Leslie J. Hollingsworth
Leslie J. Hollingsworth of New Orleans, 40, was arrested Thursday, February 9, 2017 following a stabbing incident on Hebert Drive in LaPlace that resulted in the death of Alton Robinson, 19, of LaPlace. Hollingsworth is charged with second degree murder. Investigators have determined that the homicide was drug related, in which a little over an ounce of marijuana led to this tragedy, Sheriff Mike Tregre said.
"We need to make everyone aware of what we are dealing with and what is going on out here so they can better watch their children and loved ones," Sheriff Tregre said.
On Wednesday, February 8, 2017, about 4:15 p.m., deputies responded to the 2300 block of Hebert Drive in reference to a cutting complaint. Deputies and emergency services responded to the scene. Upon arrival, deputies learned a male subject, later identified as Robinson, had been stabbed once in the neck. Officers and emergency services attempted to render medical aid to Robinson, but he was unresponsive. He was pronounced dead at the scene by the coroner's office. Another male subject, later identified as Hollingsworth, sustained multiple stab wounds to his body. Hollingsworth was transported to a local hospital where he was treated and released. Upon his release from the hospital, Hollingsworth was booked for second degree murder. He is being held in custody in lieu of a $500,000 bond. This investigation is ongoing.