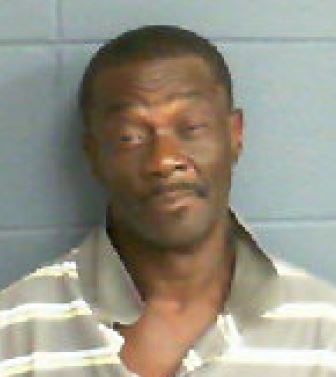 Calvin Johnson
Sunday, September 11, 2016, at 12:16 am, St. John the Baptist Parish Sheriff's Office deputies responded to a residence in the 100 block of NW 1st Street in Reserve for the activation of a security alarm. When deputies arrived, they heard noise coming from the interior of the house. A deputy on the scene saw a man exiting the house, but the perpetrator reentered the house upon seeing the deputy and slammed the door.
As deputies waited for backup assistance, the perpetrator ran from the house and managed to eluded capture; however, deputies had a good description of the perpetrator. Over the course of the investigation, deputies identified the suspect as Calvin Johnson, 54, who lived just down the street from the burglarized house. When deputies made contact with Johnson at his residence, they saw that he was sweating heavily and bleeding from a scratch on his arm.
Based on the findings of the investigation, deputies arrested Calvin Johnson and booked him with simple burglary of an inhabited dwelling, resisting an officer, and parole violation. Johnson remains custody in lieu of a $15,500 bond and a parole detainer.