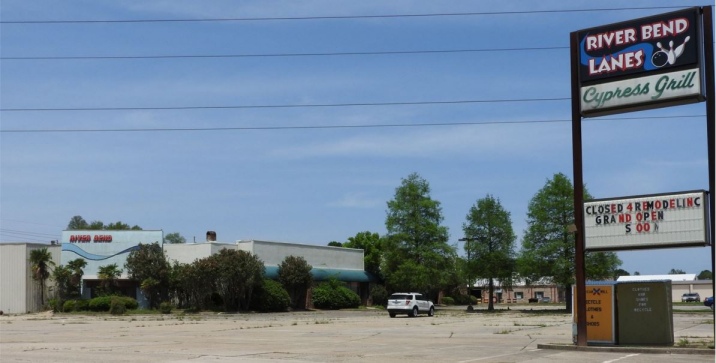 The St. John the Baptist Parish Sheriff's Office is the new owner of River Bend Lanes and plans to transform the abandoned bowling alley into an indoor shooting range and training facility, St. John Sheriff Mike Tregre announced April 20. The building has been closed since 2008.
The property, at 947 Cambridge Drive in LaPlace, was purchased by the SJSO for $500,000 April 7. Cleanup of the 88,000 sq. ft. property will begin April 21 when the inmate work crew starts sprucing up the exterior of the building and parking lot. Fencing, outdoor lighting, and security cameras will be installed soon.
In addition to housing an indoor shooting range, the facility will offer training for law enforcement officers and education such as hunter safety, women's self defense, and crime prevention.
The transformed facility will be of great benefit to the St. John Sheriff's Office as well as the community, Sheriff Tregre said. "The SJSO is the only law enforcement agency without its own shooting range in this area," Sheriff Tregre said. "Second, it will enhance safety in Cambridge and surrounding neighborhoods. The purchase of the property also is good for the St. John economy."