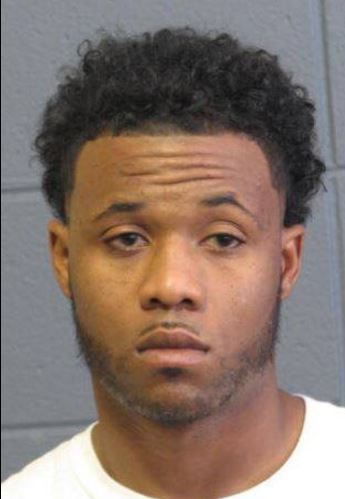 On Saturday, April 2, 2016, at 12:18 pm, St. John the Baptist Parish Sheriff's Office deputies responded to a residence in the 100 block of Palmetto Drive in LaPlace for the report of an armed robbery. The 22-year-old male victim told deputies that he was riding his hover board when a white GMC sports utility vehicle occupied by four male subjects pulled up to him and stopped. Two subjects got out the vehicle. The victim said that one subject was clutching what looked to be a handgun concealed in the front pocket of hooded sweatshirt, and the other subject took the hover board. Both perpetrators ran back to the vehicle, which fled the area. No one was injured.
Over the course of the investigation Saturday, investigators identified the vehicle and located it at a residence in the 100 block of Buster Drive in Garyville. Detectives identified the driver of the vehicle as Aaron Duhe, 21, of Garyville, arrested him, and booked him with principal to armed robbery with a firearm. He was released from custody on a $50,000 bond April 4.
The investigation is ongoing. Anyone with information regarding this incident is encouraged to call the St. John the Baptist Parish Sheriff's Office TIPS line at 985-359-TIPS or Crimestoppers at 504-822-1111. Citizens with information about this incident that call Crimestoppers do not have to testify in court and may qualify for a cash reward. Citizens can also submit tips on
the Sheriff's Office website at https://proto.stjohnsheriff.org/submitatip.php.