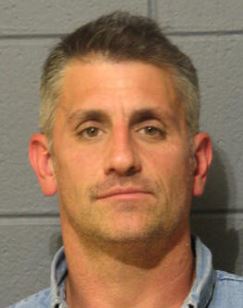 Robert Langley Jr.
On Wednesday, February 17, 2016, at 10:50 pm, St. John the Baptist Parish Sheriff's Office deputies responded to a residence in the 200 block of West 19th Street in Reserve for the report of a disturbance that had occurred earlier. The 28-year-old female victim told deputies that she and her fiancé had a verbal confrontation, and she told him that she was going to leave the residence. When she left the residence in her car, he followed her in his pick-up truck, and when she was travelling on West Airline Highway, he intentionally hit her car with his pick-up truck. When she pulled over and stopped, he stopped. He shattered the driver's side window, entered her car, and demanded her to drive back to their residence. At the residence, he forcefully removed her from the car and threw her to the ground.
Emergency medical services treated the victim for superficial cuts on her legs sustained when her fiancé shattered the driver side window. She refused transportation for additional medical treatment.
Deputies identified Robert Langley Jr., 38, of Reserve as the perpetrator and arrested him at the residence. Deputies booked Langley with domestic abuse battery, domestic abuse aggravated assault, simple kidnapping, and simple criminal damage to property. He was released from custody Feb 19, on a $28,500 bond. Langley was arrested eleven times in St. John the Baptist Parish since February 2004.