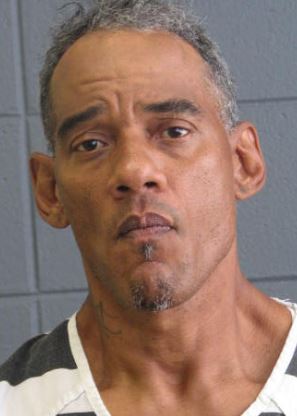 Sean Schnyder
On January 6, 2016 at 10:28 pm, St. John the Baptist Parish Sheriff's Office deputies responded to a residence in the 500 block of Greenwood Drive in LaPlace for the report of a female knocking on the front door and screaming for help.
The 32-year-old female from Vacherie told deputies that she had spoken on the phone earlier that evening with a male subject that she only knew has Sean who invited her to a house to hang out with him. She had met him days earlier through a mutual friend.
After visiting a few hours with the subject she knew as Sean, he left the room, returned with a knife in hand, and told her they were going for a ride. Still armed with the knife, he demanded her car keys and cell phone and forced her out the house.
When he got in the driver's seat of the car, she feared for her safety and ran down the street seeking help. He drove next to her and threatened her. She knocked on the doors of residences until receiving help. The perpetrator drove away in the car. The victim was not injured.
Over the course of the investigation, detectives identified the perpetrator as Sean Schnyder, 48, of LaPlace. Based on the findings of the investigation, detectives obtained a judicial court ordered arrest warrant for Sean Schnyder for armed robbery, carjacking, and aggravated assault. After learning of the outstanding warrant for his arrest, Schnyder turned himself in to deputies at the St. John the Baptist Parish Sheriff's Office Sherman Walker Correctional Center Tuesday, January 12, at 2:20 pm. Deputies booked him accordingly; he remains in custody in lieu of a $97,500 bond.