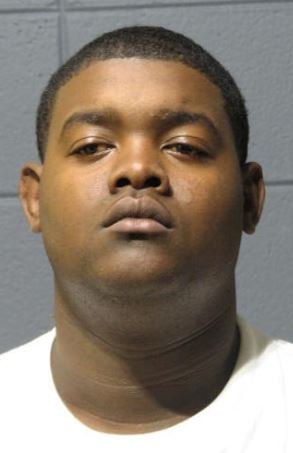 Roynell Jones
On Friday, November 20, 2015, St. John the Baptist Parish Sheriff's Office narcotics detectives executed a judicial court authorized search warrant at a residence in the 100 block of East 20th Street in Reserve. The execution of the search warrant culminated a four-day investigation.
During the course of the investigation, detectives saw Roynell Jones, 26, conduct narcotics sales from his residence. Based on the findings of the investigation, narcotics detectives obtained a search warrant for the residence. Upon search of the residence, detectives recovered over 200 grams of high-grade marijuana (estimated street value – $2,240), 3 grams of crack cocaine (estimated street value – $360), an AK47 assault rifle, and .357 magnum handgun. Upon the arrest of Jones, detectives found marijuana and crack cocaine packaged for street level sales in his pocket.
Detectives booked Roynell Jones with:
Possession with intent to distribute crack cocaine
Possession with intent to distribute marijuana
Possession with intent to distribute MDMA
Sale, distribution, or possession of a legend drug without a prescription
Possession of drug paraphernalia
Illegal carrying of a weapon with CDS (2)
Illegal use of CDS in the presence of persons under 17 yoa (2)
Violation of uniform CDS law – Drug Free Zone
Jones remains in custody in lieu of an $184,000 bond. Deputies arrested Jones on November 2, 2015 and booked him with possession of marijuana, possession of crack cocaine, and distribution/manufacture of crack cocaine. He was released from jail on November 3 on a $14,000 commercial bond.