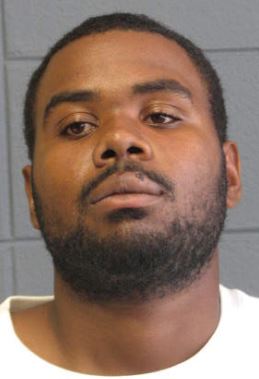 Antoine Guillory Jr
On Friday, September 25, 2015, at 4:10 pm, St. John the Baptist Parish Sheriff's Office detectives arrested Antoine Guillory Jr., 24, of Reserve for filing a false police report.
On September 21, Antoine Guillory Jr. reported to deputies that after completing an ATM transaction at the Birdies Store on Belle Terre Boulevard, a man approached him in the parking lot, punched him, and robbed of his cash. On September 25, during an interview with detectives, Guillory admitted to detectives that he lied when he reported the robbery. Guillory told detectives that he falsified the report to protect his friend who punched him during an altercation, and he did not want to pursue charges against his friend.
Detectives booked Antoine Guillory Jr. with criminal mischief – filing a false police report and two outstanding attachments. He bonded out of jail on an $800 bond.