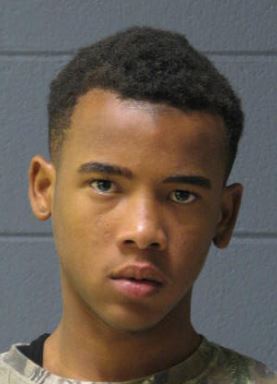 Tijae Jarrow
On Saturday, August 22, 2015, at 3:28 am, St. John the Baptist Parish Sheriff's Office deputies responded to a residence in the 600 block of Fairway Drive in LaPlace for the report of an attempted burglary of the residence. The resident told deputies that he was sleeping and awakened by a noise at the window. When he looked out the window, he saw a male subject at the window. The resident exited the house and chased the subject down the street, but he lost sight of the perpetrator. The victim told deputies that when he was chasing the perpetrator, an older model Chevrolet Tahoe sped pass him. Deputies canvassed the area looking for the vehicle and perpetrator to no avail. No one was injured, and no property was stolen.
As deputies gathered information from the victim for the investigation, a Tahoe matching the description of the vehicle that the victim saw in area earlier passed them. Deputies conducted an investigative stop on the vehicle. The vehicle was occupied by the driver and a 14-year-old male subject. The driver of the Tahoe matched the description of the perpetrator that the victim provided to deputies and was identified as the perpetrator of the attempted burglary. Deputies identified him as Tijae Jarrow, 17, of LaPlace.
Deputies arrested Tijae Jarrow and booked him with attempted simple burglary, contributing to the delinquency of a juvenile, and driver must be licensed. He remains in custody in lieu of a $21,100.00 bond.
Deputies arrested the 14-year-old male subject and booked him with violation of juvenile curfew. He was released with a custodial agreement.