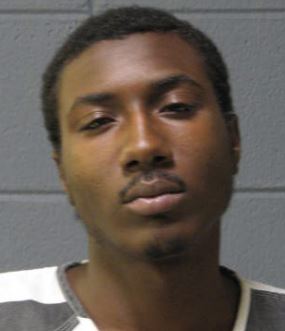 Darnell Harris Jr
On Monday, August 3, 2015, at 2:38 pm, St. John the Baptist Parish Sheriff's Office deputies responded to investigate the report of an armed robbery with a gun that occurred on Whitlow Court in LaPlace. The victim was a 34-year-old woman from Reserve. She reported $240 stolen. No one was injured.
The victim followed the perpetrator's vehicle and provided 911 dispatchers with the vehicle's description and location. Responding deputies located and stopped the vehicle near the intersection of Belle Terre Boulevard and St. Andrews Boulevard.
Detectives detained the female driver and the male passenger as they conducted the investigation. Based on the findings during the investigation, detectives released the driver and arrested the passenger. Detectives identified the perpetrator as Darnell Harris Jr., 21, of Ama.
Detectives booked Darnell Harris Jr. with armed robbery with a firearm. He remains in custody in lieu of a $150,000 bond.