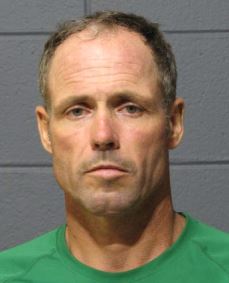 David Gardner
St. John the Baptist Parish Sheriff's Office narcotics detectives initiated an investigation on David Gardner, 46, after receiving information that he was manufacturing methamphetamine at his residence on Golfview Drive in LaPlace. While conducting surveillance on his residence Thursday afternoon, detectives saw Gardner outside his residence and arrested him on an unrelated outstanding warrant that was issued on June 18 for cyber stalking and criminal trespassing.
As detectives affected the arrest, they observed precursors used in the manufacture of methamphetamine in the back of Gardner's pickup truck. With this new information and information gathered during the month long investigation, detectives sought and obtained a judicial court approved search warrant for Gardner's residence. Upon execution of the search warrant, detectives recovered a small amount of crystal methamphetamine, evidence of methamphetamine cooks, and drug paraphernalia used in the manufacture and sale of methamphetamine.
Narcotics detectives arrested David Gardner and booked him with creation or operation of a clandestine laboratory for the unlawful manufacture of a controlled dangerous substance, possession with intent to distribute methamphetamine, possession of drug paraphernalia, and an outstanding warrant for cyber stalking and criminal trespassing. He remains in custody in lieu of a $76,500 bond. Gardner was arrested twenty-two times in St. John the Baptist Parish since September 1986.