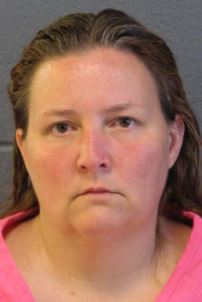 Magdeline Norwood

In May of 2015, St. John the Baptist Parish Sheriff's Office detectives initiated an animal cruelty investigation after receiving information that numerous dogs were housed in deplorable conditions in a residence in the 500 block of Greenwood Drive in LaPlace. Detectives obtained a judicial court authorized search warrant for the residence.

On June 1, detectives and along with St. John the Baptist Parish Animal Control officers executed the search warrant of the residence. Investigators found two dogs in a medium size airline crate with no food or water and an underweight dog whose ribs were obviously visible. The remaining dogs were found in the garage in various size crates with no water, no air circulation, and feces on the walls and floor. Animal Control removed the dogs from the residence for a veterinarian examination.
Based on the findings of the investigation, detectives obtained a judicial court ordered arrest warrant for Magdeline Norwood, 43, of the Greenwood Drive residence. On Tuesday, July 7, deputies arrested and booked Norwood with cruelty to animals (6 counts).