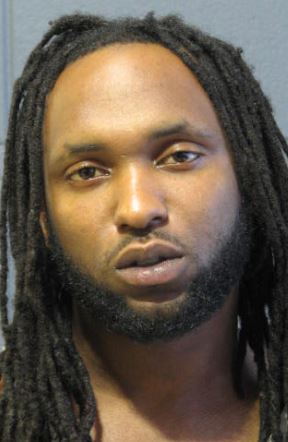 Kenion Riley
On Saturday, June 13, 2015, at 2:20 pm, St. John the Baptist Parish Sheriff's Office deputies responded to the 900 block of Michael Court in LaPlace for the report of a robbery. The 24-year-old male victim told deputies that Kenion Riley, 21, of Michael Court accused the victim of stealing his marijuana. The victim said that Riley choked him until he passed out and took his money from his pocket.
Deputies located Riley in the 200 block of Joe Parquet Circle and recovered the cash from his possession. Deputies arrested Riley and transported him to Corrections for booking. After Riley exited the unit, the deputy found and recovered fifteen Xanax pills under the seat where Riley was sitting.
Deputies booked Kenion Riley with first-degree robbery and possession of Xanax. He remains in custody in lieu of a $33,000 bond. Riley was arrested eight times in St. John the Baptist Parish since January 2012.