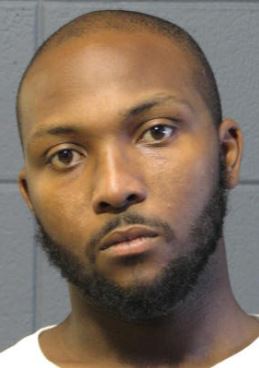 Caleb Hill

On Sunday, June 7, 2015, at 3:00 am, St. John the Baptist Parish Sheriff's Office deputies responded to an apartment in the 100 block of Ormond Boulevard in LaPlace for the report of a bullet hole in the wall of an apartment. The complainant told deputies that she heard a loud pop noise at approximately 2:00 am while she was upstairs, but she did not see wholes in a cabinet and wall until she went in the kitchen at 3:00 am. No one was injured.

Deputies determined a projectile came from the adjacent apartment and spoke with the tenant of the adjacent apartment who gave deputies access to the apartment for the investigation. Deputies initially made contact and spoke with four adults in the residence who denied knowledge of the discharge of a firearm; however, deputies found a fifth adult male in an upstairs bedroom.

Detectives identified him as Caleb Hill, 22, of Creole Street in LaPlace the brother of the tenant. He told detectives that he stays with his sister sometimes, and she was not aware of the gun. Hill told detectives that he was handling the handgun when it accidentally discharged. Detectives recovered the handgun from the apartment's A/C closet. A computer check revealed that the gun was reported stolen in 2008 in St. John the Baptist Parish.
Detectives arrested Caleb Hill and booked him with illegal use of a weapon, illegal possession of a stolen weapon, and an outstanding attachment. Hill remains in custody in lieu of a $13,150 bond.