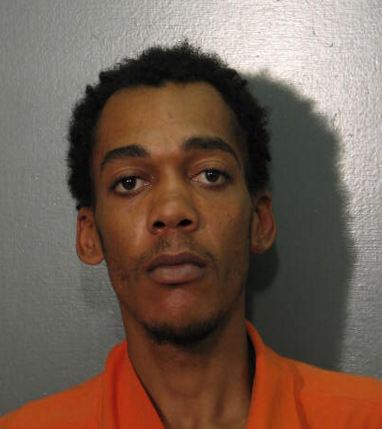 On Sunday, February 22, 2015, at 10:05 am, St. John the Baptist Parish Sheriff's Office deputies responded to Birdies at 901 East Airline Highway in LaPlace for the report of a man following the female complainant. When deputies arrived, they saw a woman in the front passenger seat of a vehicle that was parked near the complainant's vehicle. When deputies approached the vehicle that the female occupied to investigate the complaint, the male driver drove past the approaching deputies and fled from the parking lot west on Airline Highway. Deputies pursued the speeding vehicle into St. James Parish where the vehicle finally stopped. After a brief foot pursuit, deputies apprehended the driver and identified him as Jermaine Green, 29, of Lutcher.
The female passenger of the vehicle told deputies that she ended a relationship with Green the night before because of a battery he committed on her. Sunday morning, Green forced his way into her hotel room at a nearby hotel. She left the hotel, and Green followed her to Birdies where he told her, "You ain't getting rid of me that easy!" and forced her into his vehicle.
St. James authorities arrested and booked Jermaine Green for violations that he committed in St. James Parish during the pursuit. Upon his release, St. John the Baptist Parish authorities will arrest and book Green on outstanding warrants for simple battery, criminal damage to property, aggravated flight from an officer, and simple kidnapping.