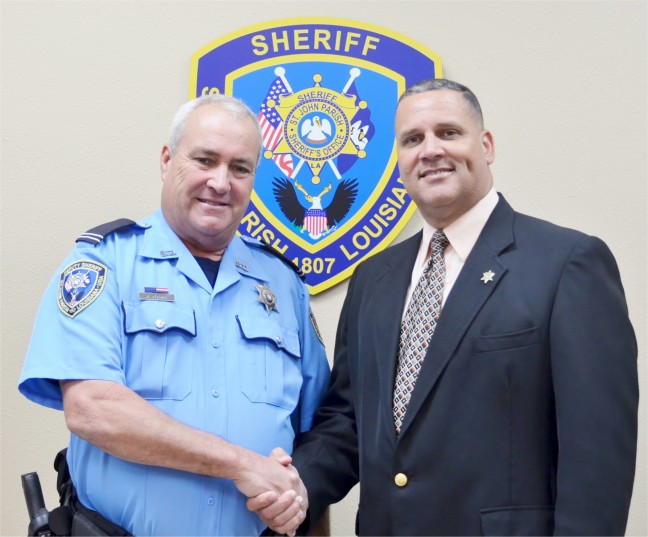 Deputy John Adams and Sheriff Mike Tregre

John Adams served over 2 years with St. Parish Sheriff's Office as a Reserve Deputy. Deputy Adams, who is currently employed with Gannett Flemming, was recently transferred to Tennessee, but continues to assist the sheriff's office when he visits.
As a Reserve Deputy, you are required to volunteer a minimum of 20 hours each month to training and work, but Deputy Adams unselfishly often volunteered more. He was a member of the Water Patrol team, the Search and Rescue Division, Traffic Division, and assisted with security at the fairs.
If you are interested in becoming a Reserve Deputy and serving to citizens of St. John Parish, please visit our website at www.stjohnsheriff.org to complete a Reservist application.

John Adams