On Tuesday, September 9, 2014, at 11:30 pm, St. John the Baptist Parish Sheriff's Office deputies responded to the 1500 block of Grant Drive in Reserve for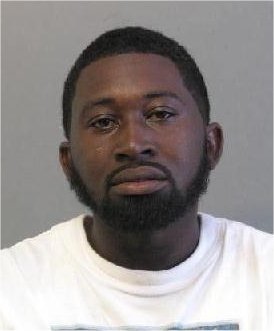 the report of gunshots heard in the area. The complainant told deputies that her boyfriend and former boyfriend engaged in a verbal altercation in the front yard of her residence. When she ran in the residence to call the Sheriff's Office about the disturbance, she heard a gunshot. Both subjects fled the scene before deputies arrived.
Deputies located one of the subjects who told deputies that during the argument, Steven Ellis, 27, produced a firearm and fired it one time in his direction. He was unharmed and fled the area.
At 2:05 am Wednesday morning, Steven Ellis turned himself in to deputies at the St. John the Baptist Parish Sheriff's Office Sherman Walker Correctional Center. He was arrested and booked with aggravated assault with a firearm. Bond has not been set. He is being held on a Louisiana Probation and Parole detainer. Ellis was arrested 17 times in St. John the Baptist Parish since November 2005.