On Saturday, August 23, 2014, at 9:35 pm, St. John the Baptist Parish Sheriff's Office deputies responded to an apartment in the 300 block of East Airline Highway in LaPlace for the report of a disturbance. When the deputies arrived, they spoke with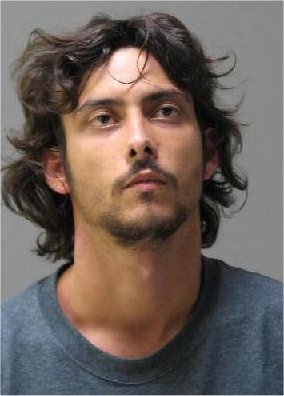 Matthew Landry, 24, of LaPlace who told deputies that he was cooking meth in the bathroom. Due to the volatile nature of a methamphetamine laboratory, deputies had an adult female and two minor children exit the residence until the residence was made safe, and narcotics detectives were notified of the incident.
During the investigation, narcotics detectives determined that the laboratory was not active, but all the precursors necessary for an active laboratory were present and contained in an ice chest. Investigators also recovered 2.1 grams of methamphetamine ($250), three straws with white powder residue, a digital scale, and plastic zip lock bags commonly used in the distribution of narcotics.
Investigators arrested Matthew Landry and booked him with possession with intent to distribute methamphetamine; creation of a clandestine laboratory for the unlawful manufacture of a controlled dangerous substance on or within one thousand feet of school property; sale, distribution, or making available to minors publications encouraging, advocating, or facilitating the illegal use of controlled dangerous substances (2 counts); and illegal use of controlled dangerous substances in the presence of a person under seventeen years of age (2 counts). He remains in custody in lieu of a $60,000 bond.