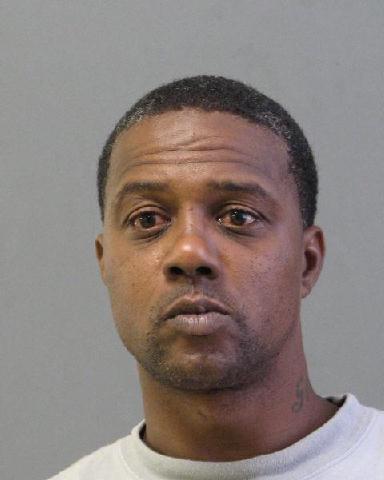 On Sunday, August 17, 2014, at 1:44 am, St. John the Baptist Parish Sheriff's Office deputies responded to a residence in the 100 block of NW 12th Street in Reserve for the report of a disturbance. The 33-year-old female victim told deputies that she and her ex-boyfriend, Shawn Fisher, 44, had argued earlier in the evening outside at a nightclub, and when she left the nightclub, he followed her to the residence. She told deputies that as she ran to get in the house, Fisher punched her repeatedly in the face, pulled her hair, and grabbed her handgun from her hand. She managed to get in the house and lock the door. He fled from the residence when she yelled through the door that she was calling the Sheriff's Office.
A description of Fisher's car was broadcasts to all deputies, and a deputy spotted and stopped the car a short time later on W 2nd Street in LaPlace. During a search of the car, deputies recovered a marijuana cigarette.
Deputies arrested and booked Shawn Fisher with simple battery, theft of a firearm, and possession of marijuana. He bonded out of jail on a $7,250 bond. Shawn Fisher was arrested 84 times in St. John the Baptist Parish since January 1989. His most recent arrest was July 23, 2014 for entering and remaining in place after being forbidden on public housing property.