On Friday, June 13, 2014, 3:53 pm, St. John the Baptist Parish Sheriff's Office deputies responded to the 100 block of Sleepy Redwood Street in LaPlace for the report of a disturbance involving weapons. The 26-year-old male victim told deputies that he was outside his residence on Rosemary Court in LaPlace with a friend when two black men carrying handguns approached them. The victim said, when he was fleeing from the two assailants, he heard a gunshot. No one was injured during the incident.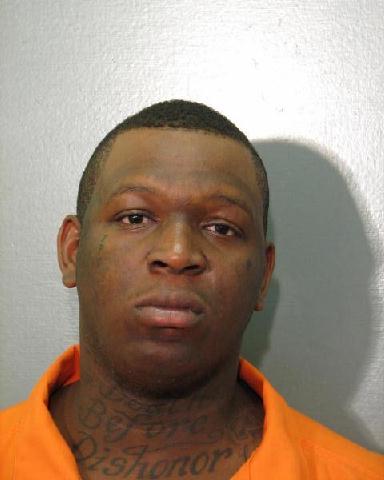 During the investigation, detectives identified Ellis Batiste Jr., 21, of West 2nd Street in LaPlace as one of the assailants. Deputies stopped a car on Marvin Gardens Street in LaPlace matching the description of the car Batiste occupied. Batiste was the driver of the car.





Ellis Batiste was arrested and was booked with two counts of attempted second-degree murder and possession of schedule IV CDS. He remains in custody in lieu of a $500,000 bond. Batiste was arrested 14 times in St. John the Baptist Parish since September 2009.




This investigation is ongoing. Anyone with information regarding this incident is encouraged to call the St. John the Baptist Parish Sheriff's Office TIPS line at 985-359-TIPS or Crimestoppers at 504-822-1111, or submit a crime tip through our website at http://stjohnsheriff.com/submitatip.php.
Citizens with information about this incident that call Crimestoppers do not have to testify in court and may qualify for a cash reward.