On Monday, March 24, 2014, at 12:16 pm, St. John the Baptist Parish Sheriff's Office deputies responded to the parking lot of PJ's Coffee on West Airline Highway in LaPlace for the report of the burglary of a vehicle. The victim told deputies that when she returned to her car, she saw a male subject in the driver's seat with the door open. When the victim approached the car, he fled walking in Wal-Mart. She realized then that her cell phone was missing from her car. She was not injured.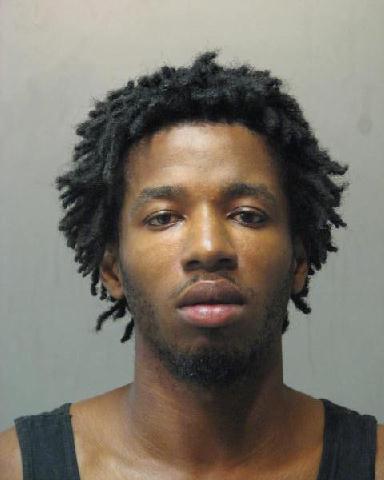 With the description of the perpetrator given by the victim, deputies located him minutes later on Ormond Boulevard. He was in possession of her cell phone and 6 grams of marijuana.
The perpetrator was identified as Dwayne Eugene, 24, of Lafreniere Drive in LaPlace. Deputies arrested and booked Eugene with simple burglary of a vehicle, possession of marijuana, and on two outstanding warrants. He remains in custody in lieu of a $16,800 bond. Eugene was arrested 9 times in St. John the Baptist Parish since August 2006.