On Thursday, February 27, 2014, at 2:43 am, St. John the Baptist Parish Sheriff's Office deputies responded to Riverbend Casino, 3901 West Airline Highway, in Reserve for the of a male subject causing a disturbance. Responding deputies located Nicholas Steib, 30, of Reserve who was cursing employees.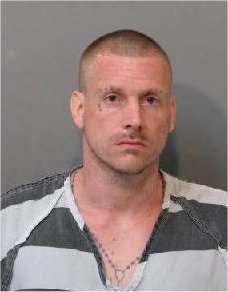 A computer check on Steib revealed that there were three outstanding warrants for Steib's arrest. A registration check of the vehicle Steib had been in revealed that the vehicle was reported stolen from Baton Rouge.
Nicholas Steib was arrested and booked on three outstanding attachments for traffic, disturbing the peace, and possession of stolen property. At 4:55 am, deputies responded to Shell West 6th, 1524 Highway LA44 in Reserve for the report of the burglary of the store. Responding deputies found the glass front door shattered. Video surveillance showed a male subject enter the store and take several cartons of cigarettes and small bottles of alcohol before leaving the store.
Based on the findings of the investigation, detectives identified Nicholas Steib as the perpetrator of the store burglary. He was charged additionally with simple criminal damage to property, unauthorized entry of a business, and theft-$500-$1500.
Nicholas Steib remains in custody on parole violation and in lieu of a $14,200 bond. He has 49 prior arrests in St. John the Baptist Parish since November 2000.