On Thursday, January 23, 2014, St. John the Baptist Parish Sheriff's Office Narcotics detectives initiated a narcotics investigation based on information received from a concerned citizen. Detectives made contact with Nicholas Fanning, 21, at his residence in the 2500 block of English Colony in LaPlace and told him about the narcotics complaint and investigation.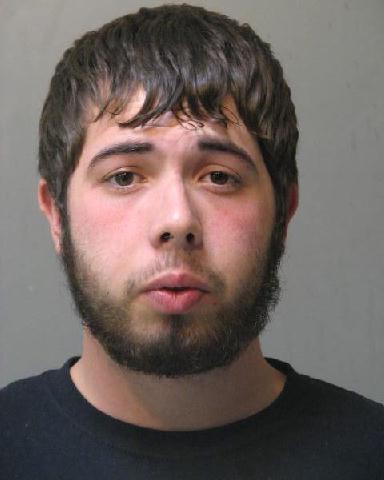 Detectives conducted a search of Fanning's residence and recovered from his bedroom a small amount of marijuana, a pipe for smoking marijuana, two digital scales, and three handguns with obliterated serial numbers. Detectives also recovered a homemade bomb, made with six CO2 cartridges tightly taped together with duct tape.

Narcotics detectives arrested Nicholas Fanning and booked him with possession of marijuana, possession of drug paraphernalia, illegal possession of a weapon with CDS, possession of a firearm with obliterated serial number (3), and manufacture and possession of a bomb. He remains in custody in lieu of a $43,000 bond.