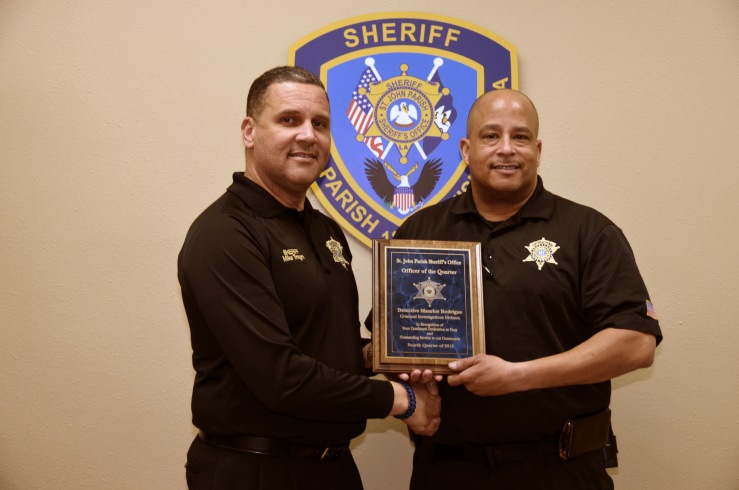 St. John the Baptist Parish Sheriff's Office is pleased to announce Detective Maurice Rodriguez has been selected for the "Officer of the Quarter" award for the 4th quarter of 2013. He is shown recieving his award from Sheriff Mike Tregre
Detective Rodriguez was assigned to investigate a missing teenager, in his relentless efforts, the missing teen was found four months later, the victim of a homicide, who had been killed and buried in the fields in Mt. Airy LA.
Through his efforts, those persons responsible were taken into custody to be brought to justice.
Detective Rodriguez is a 5 1/2 yr veteran of the St John Sheriff's Office currently assigned to the Criminal Investigations Division.