On Wednesday, December 25, 2013, at 5:11 pm, St. John the Baptist Parish Sheriff's Office deputies responded to the intersection of NW 12th Street and Railroad Avenue in Reserve for multiple reports of a blue car with a red stripe on the trunk being driven recklessly.
Callers reported to 911 dispatchers that the car almost hit a pedestrian and a small child r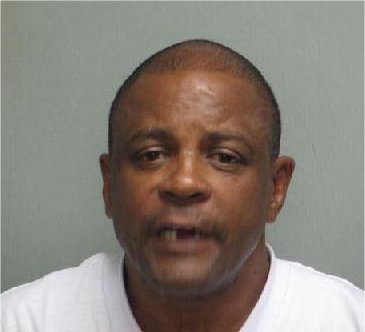 iding a bike. When deputies arrived in the area, they heard tires screech and saw the blue car with the red stripe fail to stop at a stop sign. Deputies attempted to stop the driver of the car, but the driver refused to stop and led deputies on a brief pursuit. The driver brought the car to a stop in the driveway of a residence in the 100 block of Star Terrace Drive. Deputies recovered approximately $500 worth of synthetic marijuana from the driver's possession and the car.
The driver was identified as Eddrain Williams, 51, of Star Terrace Drive in Reserve. Williams was arrested and booked with distribution/manufacture of schedule I CDS, insurance required, improper lane usage, refusal to comply with officer instructions, open container law (2 counts), stop signs (3 counts), reckless operation, and flight from an officer. He remains in custody in lieu of a $29,750 bond. Williams was arrested 23 times in St. John the Baptist Parish since August 1981.