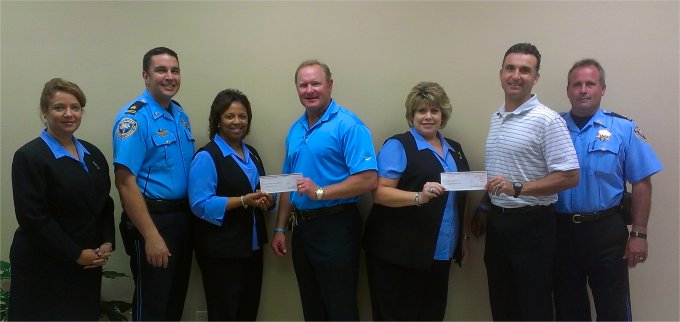 L-R: Dpy. Ann-Marie Duronslet, Sgt. Troy Cassioppi, Dpy. Stacy Millet, William Sirmon III, Dpy. Debbie Catoire, Trey Granier, Capt. Jason Weber
Shown with St. John Sheriff's Officers receiving checks totaling over $1,000.00 from Louisiana Farm Bureau Insurace are Agent William Sirmon III, Agency Manager for St. John & St. Charles Parishes and Agent Trey Granier, of the LaPlace Office.
LA Farm Bureau employees of The Real Service Team donated thier August Jean Day monies collected for the support of the fallen deputies in St. John Parish. This is the largest sum they have collected to date.
St John Parish Sheriff's Office extends huge thanks to all of the LA Farm Bureau employees for your support and upholding your motto .. Real Service. Real People.